The Origin
I'm super excited to FINALLY share a series I've been working on now for nearly a year with a large variety of models, creatives, artists, and just expressive souls!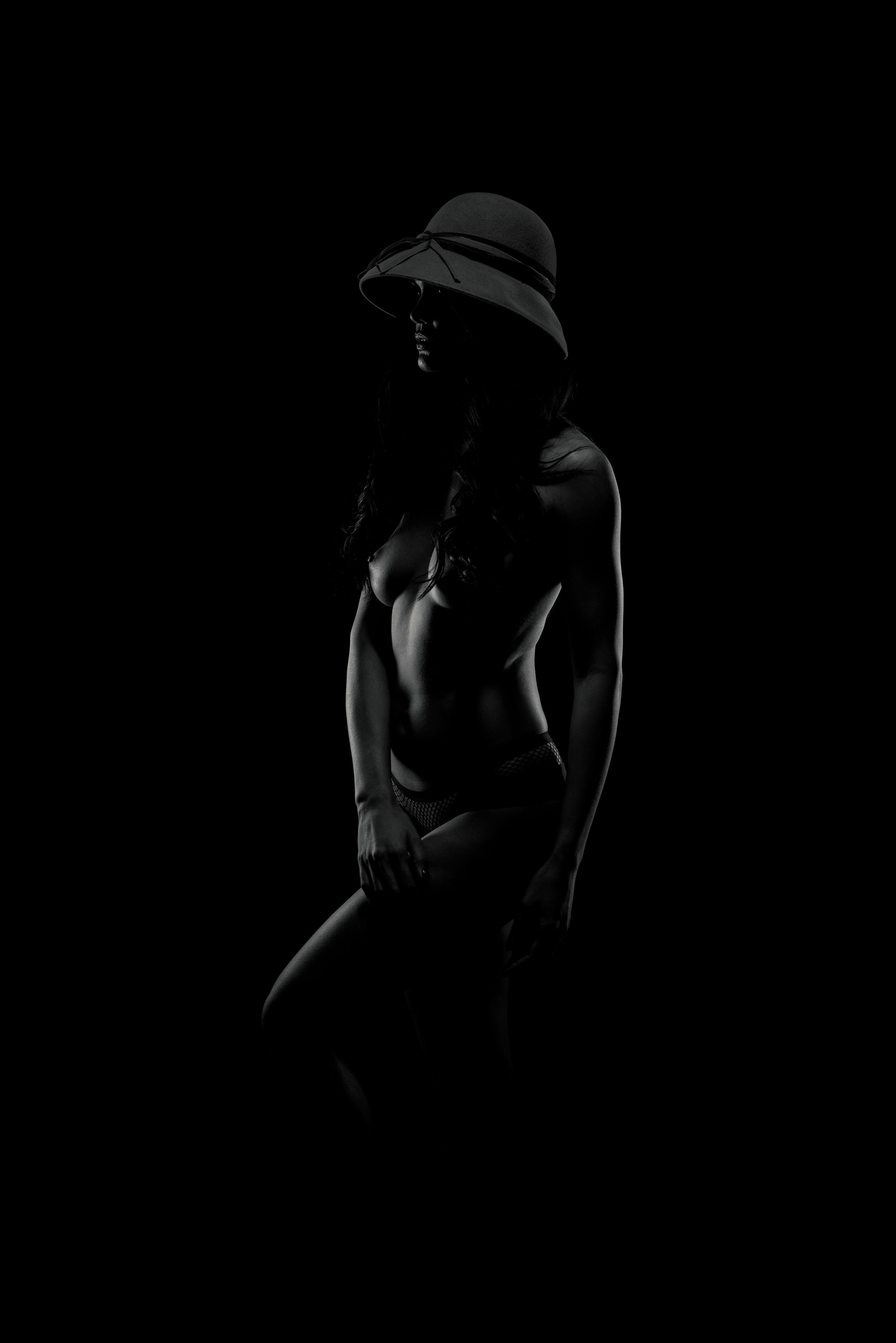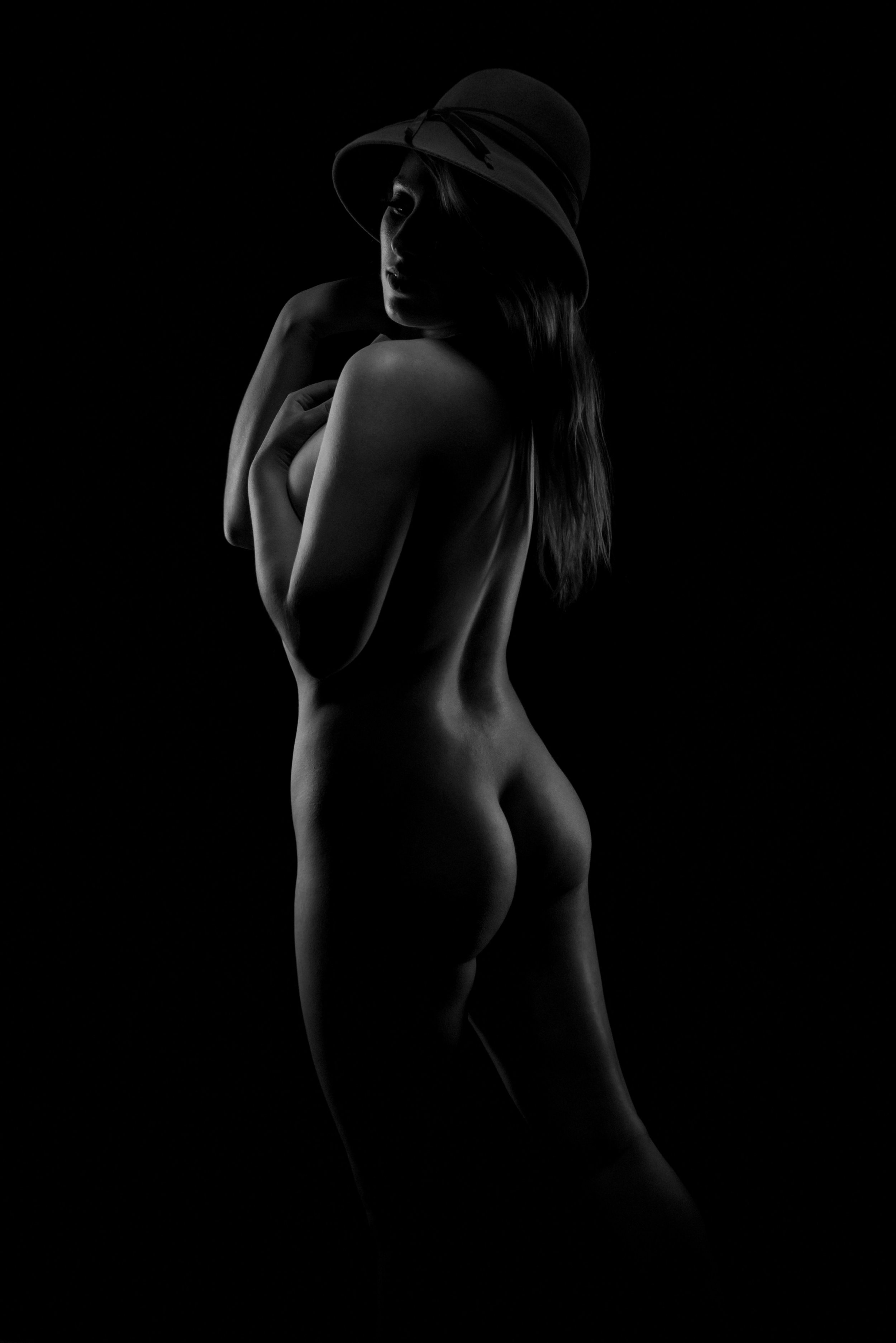 So….where to start? First things first, I've always been a fan of the cinematic and dramatic style of lighting you find in those classic noir films and shoots, and I've been especially a fan since creating a series back in San Diego years ago for a charity project. Being able to create something with that style of lighting and as a stand alone work of art….well…I am very excited.
This project started as an accident. I was working with a model creating some headshots and I had a lighting misfire which lead me back to my old school love of dramatic "film noir" style lighting. What happened? Well I had a multiple light setup going for some headshots and my "main" light, which would normally light up my subjects face and body, well it didn't fire, and my rim/hair lights still did…This gave me the effect you see in the gallery above.

From there, it only took showing the image to my client (after we finished the headshots of course), to start playing with the shadows and creating some fun images. From there the shoot evolved into a fine art series of implied and nude shots after hours and hours of discussions and idea shaping and test shoots. The concept was open to everyone, male and female. There were no restrictions for this, other than confidence!
The Progression
It's kind of funny how it was a VERY slow start to find that first model to shoot the concept. At first, I didn't even consider the style a series. My intent was to shoot it and move on, but that changed after i did the first set and the model fell in love with the shots, I shared them with a bunch of colleagues and more people wanted to do the shoot! A few weeks after the first shoot I shot the second. From here, interest snowballed. I discussed the images with a fellow photographer while assisting him on a shoot, and his client asked to see the images. She also fell in love with them and asked to take part right on the spot! This is when I realized I was onto something. Over the next few months, I was introduced to new models, athletes, creatives, and artists who wanted to take part and I've tried to get them all in. Some, are still on a waitlist as we are hundreds, and for some, thousands of miles apart! OY!
They'll make it in, just not in time for launch haha.
As I mentioned above, at first this wasn't set to be a series so I didn't give it much thought. As I progressed with the shoots, more of my subjects expressed so many different reasons for wanting to do the shoot. It really made me think about art and body positivity and I asked each person for their thoughts on the series and why (if they cared to share) they wanted to take part. Some felt they wanted to do it simply because it was a beautiful concept. Some did it to boost their own personal body confidence, (BIG props to you folks for that by the way! Hella proud of you). One of my subjects, a long time professional nude model, wanted to do the series simply because it was something she felt that for the first time she could print an image of hers and hang it in her home as a centerpiece for art and discussion. That right there was huge for me. Someone who is nude for a living, considered this image to be their first real "work of art."
I've always wanted to have my images stop you in your tracks and cause a double take. The work we often do as working professionals doesn't really get to be that way since we're following our clients wants/needs, so as this shoot became a series, I became excited and proud at the fact that these images could line the walls of a gallery, hotel, night club, or more! (Well at least based on the feedback from my clients and our subsequent circle of colleagues and friends who've seen the set haha). So I hope that these images make you stop in your tracks and at the very least, open a discussion about confidence, body image, and fine art.
The Technical
So for those wondering, the setup was rather simple. A black backdrop (or dark) with some distance for our subject. 2 to 3 feet ideally. I used my Lastolite HiLite 5x7 on the dark side for mine. It was a lot easier to travel with versus a paper roll. The lighting was a simple setup of 2 lights (profoto B2), in 1x3 strip boxes and Grids behind and on the left and right of the subject with a Nikon SB-700 speedlight at low power on a boom directly above the subject for a subtle hair/fill light using a Rogue Flash Bender. The emphasis was to be backlit casting a lot of shadows to really highlight the shapes and curves of the human body in all its forms.
All of these images were shot on my Nikon D800 with Nikon 50mm f/1.4 G series glass.

For the selection and retouching process, I used several pieces of software. I basically used Capture One and/or Adobe Lightroom as a catalogue. We made initial selections on the day of the shoot, (excessively really). Those selections we converted to B&W and uploaded to an online gallery with Cloudspot for both myself and the subjects to help narrow down to just 2-4 images.

Once that was done I pulled those final few poses from each model directly into Adobe Photoshop and made my edits in there. I used a few tools like the Retouching Academy's Panels, Infinite Color Panel, Nino Batista's Frequency Separation Plugin (use code DAVIDCREWE5 for 5$ off), and Alien Skin Exposure to crop and ensure all the images were consistent across the board.
The Culmination
Please have a look at the collection. Like, share, comment, and message me directly for any inquiries, comments, print and gallery options.

Also, I'd like to extend my heartfelt and warmest thanks to each and every person who's been involved with the project since it's start. Every one of you have been amazing from day one. For each of the models…you, you folks are the biggest badassiest and awesome folks I've ever had the pleasure of working with. Every one of you had an amazing story and a reason for what you do and why you wanted to take part in this series. I love each and every one of you and am incredibly proud of you all!
If you're interested in ordering a hard copy of this as a coffee table book, please click the link below. Currently available in Hardcover and Digital Download.